Відеоуроки про мікроскопи Nikon

364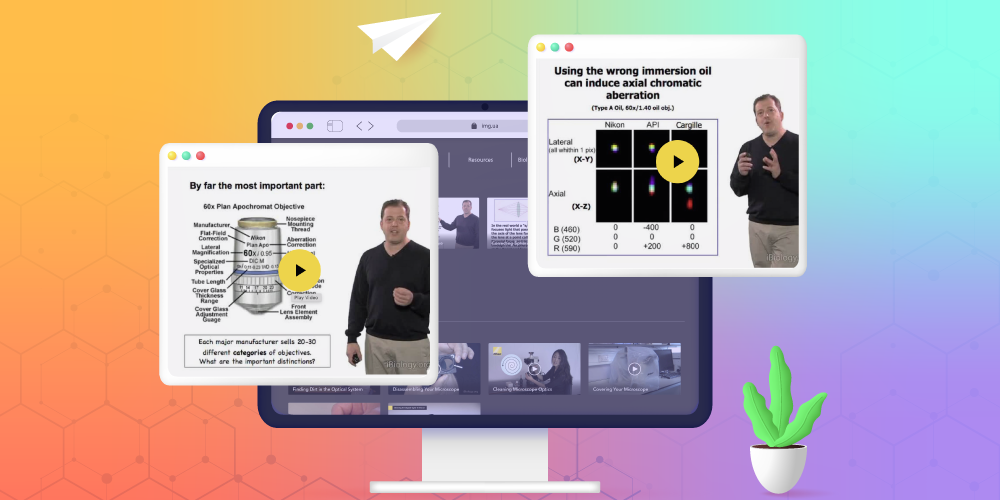 Наш партнер, компанія Nikon, не тільки виготовляє якісне обладнання для лабораторій, а ще й показує, як правильно ним користуватися. Щоб кожен спеціаліст мав змогу підібрати необхідний мікроскоп для власних досліджень, а також отримати максимум користі від функціоналу, виробник створив спеціальний розділ в своєму блозі.
Що ж цікавого можна дізнатися?
Наприклад, в цьому відео ви ознайомитеся з об'єктивами та дізнаєтеся про аберації оптичних систем
Objective Lenses And Optical Aberrations
Детальніше про лінзи ось тут
Eyepieces
А в цьому відео розповідається про фазову, поляризаційну та DIC-мікроскопію
Phase, Polarization and DIC microscopy
Інформації у виробника багато, тому переходьте за посиланням нижче і знайомтеся з:
інструкціями до обладнання;

специфікою догляду та обслуговування;

різноманітними техніками.